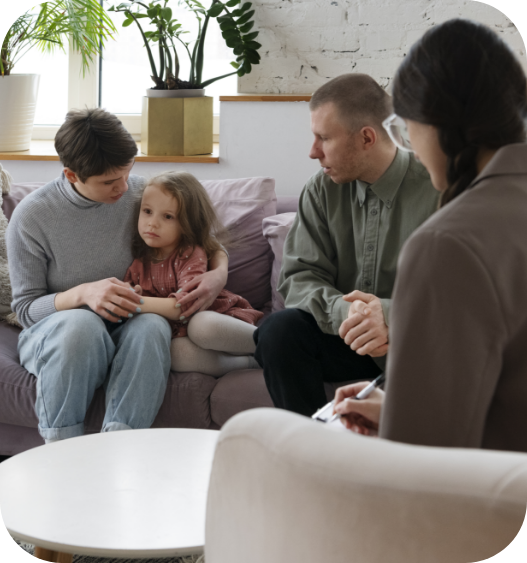 Family Counseling In
Katy, Texas.
Family Therapy can help find the simply daily activities that can lead to divisions within the family core and cause resentment. Mapping out solutions to fix them is the key to successful therapy in practice.

"In any given moment, we have two options: to step forward into growth or to step back into safety"
Families almost always have an idea that if only one member of their family would be different life would just go more smoothly. More times than not though, it is the system that needs adjusting rather than a single person. Family counseling can be provided as its own service or in conjunction with individual or couples counseling. Unsurprisingly, our counselors also enjoys incorporating games and activities when possible to help make the process more enjoyable and impactful.
If you are in need of family counseling in the Katy, Texas area please click the button to review our schedules and select a time that best fits you.
Or just call (832) 284-7354 to schedule an appointment by phone.
Family Counseling Can Make All The Difference!
Marriage is the cornerstone of our society and strong families are happier and healthier. If your marriage or family unity less than harmonious then don't hesitate to contact us today. Even if your family is as strong as a rock you can benefit from regular family counseling sessions to make your relationships even better. Everyone can benefit from family counseling so contact us so we can set up an introductory session.
Our team is ready to get you to a better place!
If you're in need of immediate help here are a couple helpful local links for organizations in the Texas area.
Family Violence Prevention Services
Crisis Hotline: (713) 970-7000 and press #1
To learn more about our team go here.