Affordable Counseling in Katy, Texas: Finding the Help You Need Without Breaking the Bank
Mental health is just as important as physical health, but it can be difficult to afford counseling services. If you're struggling to find affordable counseling in Katy, Texas, you're not alone.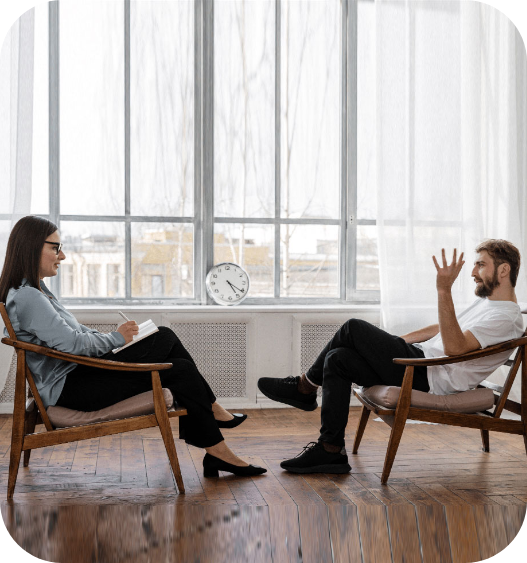 There are a number of resources available to help you find affordable counseling in Katy. Here are a few resources and tips on how to find the help you need without going over budget.
Your insurance company: Many insurance companies offer mental health benefits. If you have insurance, you may be able to see a counselor for a reduced fee.

Sliding scale counseling: Some counselors offer sliding scale fees, which means that they charge based on your income. This can be a great way to get affordable counseling if you're on a tight budget.

Community mental health centers: Community mental health centers offer a variety of mental health services, including counseling. These centers are often funded by the government, so they can offer affordable services to people in need.
At Social House Wellness Center, we provide Graduate Level Counseling Interns. Our clinicians, under the supervision of Adam Rahman, can provide you with the support you need to cope with stress, anxiety, and depression. They can also help you develop healthy coping mechanisms and build resilience. There are many benefits to seeking master level graduate student counseling services. These include:
Improved mental health: Counselors can help you identify and address the underlying issues that are causing your stress or anxiety. They can also teach you coping mechanisms to help you manage your symptoms.

Increased productivity: When you're feeling better mentally, you'll be better able to focus on your studies and research. This can lead to improved grades and increased productivity.

Better relationships: Counselors can help you improve your communication skills and build stronger relationships with your peers, professors, and family members.

Reduced risk of burnout: Life can be a demanding experience. If you're not careful, you can easily burn out. Counselors can help you identify the signs of burnout and develop strategies to prevent it.

Cost-effective counseling – Counselors serve clients at a reduced rate. Starting at $60 for the initial assessment, and $40 for all follow ups.
Finding affordable counseling in Katy, Texas can be challenging, but it's not impossible. By following the tips, you can find the help you need without stretching your finances.