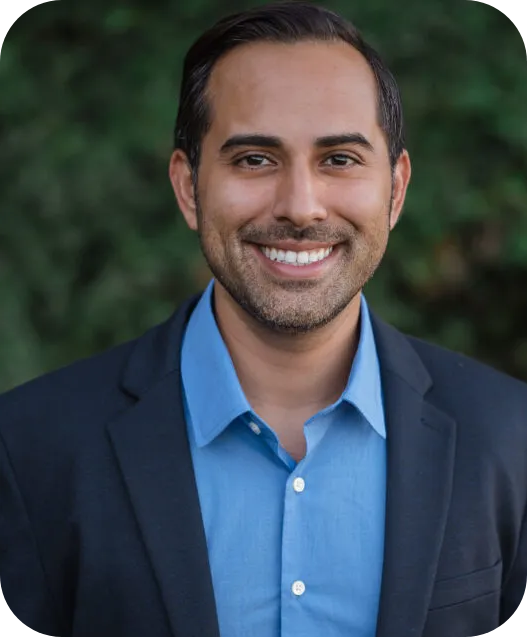 Adam Rahman; Clinical Director
Licensed Professional Counselor Supervisor, M.A.,LPC-S
He/Him/His
As humans, we're not always comfortable expressing our needs, owning our issues, or admitting that we have a problem. Frequently we wait until our lives are simply too big, too messy, or too complicated for us to manage before seeking out help. In the meantime, our problems don't solve themselves. Quite often they get worse, involve other people, and begin to interfere with other aspects of our lives – like our families, our jobs, and our friends. Maybe this is your experience, or you're afraid it will be. Because we feel stigma around mental health, especially if we've achieved some personal or career success, this experience can be lonely – even isolating.
What you're experiencing is what countless other men are facing as well. I know this because I see them in my office every day. Their stories are all unique; however, they share more in common than they know: burnout, anxiety, self-sabotage, depression, relationship issues, codependency, and addiction. Left unchecked, each of these has the potential to create permanent damage. This is what I work to prevent, and this is all about us.
My clinical practice is exclusively dedicated to the needs of humans and I work to bridge the gap between where you are, and where you want to be; between who you are, and who you want to be. Sometimes the first step is this: knowing you're not alone. Together we can begin to deal with the rest.
Adam Rahman is a board-certified Licensed Professional Counselor. He utilizes the most advanced clinical methods, including EMDR, to treat anxiety, trauma & PTSD, depression, men's issues, addiction, as well as issues around relationships and career.
Adam's Professional Credentials:
Licensed Professional Counselor Supervisor (LPC-S)
National Certified Counselor (NCC)
Member of the American Counseling Association
Clients Adam Sees
Ages: Adults, Teens 17+
Services: Individual
Concerns: Anxiety, Trauma & PTSD, Depression,Men's Issues, Relational
To start your life moving in a positive direction, call Social House in Texas today to schedule an initial assessment at: (832) 284-7354, or use our contact form now. We're looking forward to meeting you!
Are you or a loved one grappling with relationship challenges, such as codependency, low self-esteem, or a pattern of entering and exiting relationships? Do you sense a disconnection from those around you? Have you noticed the development of unhealthy habits or compensatory behaviors? Our counselors specialize in guiding individuals in discomfort towards finding solace through our therapeutic alliance.
Our preferred clientele includes individuals navigating challenging or strained relationships, as well as those grappling with concerns such as anxiety, depression, substance abuse, and trauma. Unaddressed, these challenges can lead to enduring damage in relationships, diminished academic and occupational performance, and ultimately, a complete disruption of daily routines.
Often, past decisions and behaviors contribute to a perceived lack of control over one's life. If you or someone you care about is contending with these difficulties, the encouraging news is that assistance is available, and you or they are not alone in facing these challenges.

Licensed Professional Counselor – PhD., NCC
She/Her/Hers
Monique is a graduate of Texas A&M University Honors Psychology program with a minor in Neuroscience, and the University of Houston – Victoria's Clinical Mental Health Counseling graduate program. She is also currently enrolled at St. Mary's University's Counselor Education and Supervision doctoral program with a concentration in play therapy and a desire to further research counseling from a wellness perspective.
Monique has had experience on a university helpline, at psychiatric hospitals, community agencies and clinics, as well as private practices.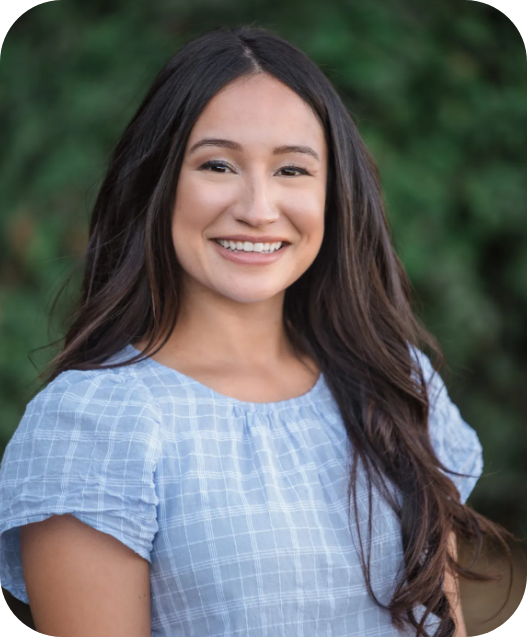 Though the majority of Monique's experience has been with clients who are in crisis (suicidal, homicidal, psychotic), she also enjoys helping people deal with more common life stressors and becoming a happier version of themselves. Believing in a holistic view, she believes it is important to address all areas of wellness, and works from a person-centered, solution-focused orientation. If you've heard her speak, you may have heard her on her soapbox telling everyone how important taking care of your mental health is, whether you have a mental illness or not. She can often be heard asking, "If you don't wait to break a bone to go to the doctor's office, or wait for gingivitis to go to the dentist, then why wait for a crisis to see a counselor?" She commends all of her clients for taking responsibility of their health and emotional wellness, and jokes that the "crazy" people are those who choose to ignore their health. As she believes people need to start conversations about emotional health from a young age, she is also currently working towards becoming a Registered Play Therapist. For more information about how children can benefit from counseling, please read more about Play Therapy in our services section. Monique enjoys helping clients throughout the lifespan, and tries to incorporate creativity, activities and expressive arts with clients of all ages.
When she's not watching movies with her dogs, friends or family, Monique also enjoys traveling the world, doing arts and crafts, or reading a good book with a warm cup of tea.
Clients Monique Sees
Ages: Children 2+, Adolescents/Teens, Adults
Services: Individual, Play, Couples, Family
Concerns: Relationships, Anxiety, Depression, Life Stress, Transitions, LGBTQ+ concerns, Self-Esteem, Wellness, Self-Harm, Suicide
Dr. Monique does not accept insurance.

Licensed Professional Counselor –M.A., LCDC, Supervised by Robin Exum, ​​​​​​​​LPC-S
He/Him/His
​Currently, Stuart is continuing his education and is striving for a PhD in counseling. His passion for helping others is evident to everyone he meets. He began working as Clinical Director at Houston Discovery Community in October 2022. Stuart will be a fully licensed LPC by January, 2024. Currently, Stuart is working on becoming EMDR certified.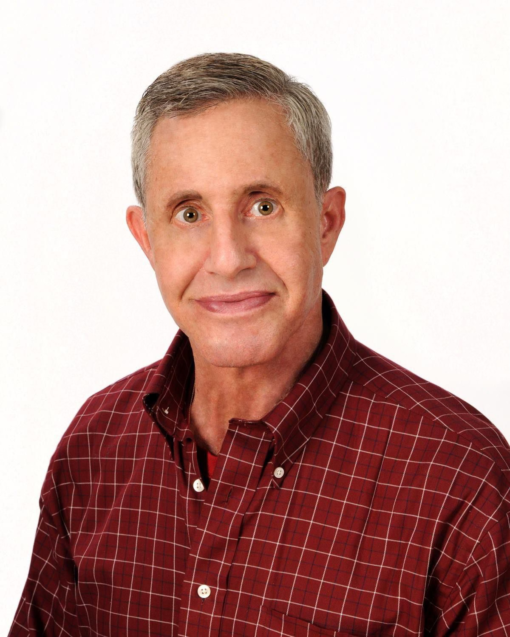 Stuart is a native Houston who has watched the city grow and prosper. He graduated from Bellaire High School in 1967 and the University of Houston in 1972. From a very early age, Stuart has achieved success over and above expectations and is a dedicated professional. Immediately after graduating from the University of Houston, Stuart became a Certified Public Accountant and worked as accounting manager and then controller for several companies from 1974 until 1986. In 1986, he started Zidell Properties which owned and managed over 550rental units. Stuart has achieved Landlord of the Year from the business community and was featured on the front page of the Houston Chronicle business section on Sunday, April 27, 2003.
Thinking that it was time to retire, Stuart retired in 2011 at the age of 61 to pursue other interests but quickly realized that retirement was not for him. He then became passionate about helping young people who were in trouble and addicted to drugs and alcohol. He went back to school and obtained his Licensed Chemical Dependency Counselor – Internship license and went to work for the Cenikor Foundation as a Behavioral Technician until a counseling position became available. He completed his internship at Cenikor and had a caseload of over 50 individuals. While working as an LCDC-Intern, his passion for helping people deepened and everyone could see it. He became the most desired counselor at the facility.
After working there for several years, Stuart moved on to the Cheyenne Center where he counseled hundreds of young men during the four years he worked there. He not only counseled them individually but also held over 16 psychoeducational and process groups weekly. While working at the Cheyenne Center, Stuart realized that he wanted more mental health counseling education, so he returned to school and received a Master's in Mental Health Counseling from the Chicago School of Professional Psychology. He graduated with a 3.67 grade average out of 4.0.
Clients Stuart Sees
Ages: Adolescents/Teens, Adults
Services: Individual, Couples, Family
Concerns: Addiction, Substance abuse, Anxiety, and Depression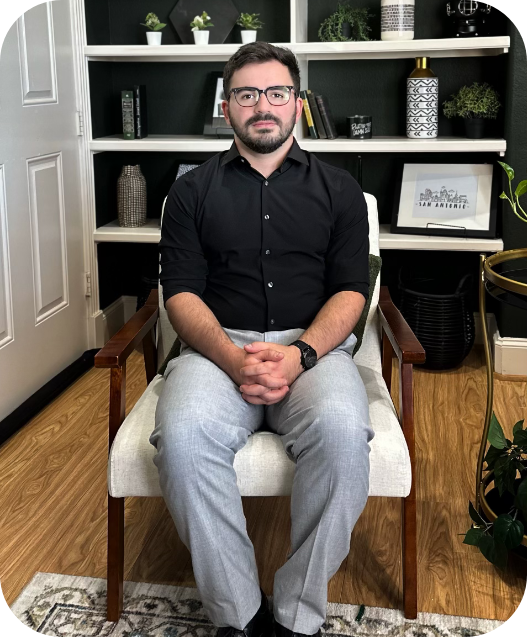 Graduate Level Intern
He/Him/His
Yazan is a practicum counseling student with an interest in understanding the complexities of the human mind and emotions. He graduated from the University of Houston with a bachelor's degree in psychology and a minor in biology, which sparked his curiosity to explore the nuances of human behavior and learn how to help those that struggle with it.
Currently, Yazan is pursuing a master's degree in Clinical Mental Health Counseling at the University of Houston – Clear Lake.
His aim is to create a supportive space for individuals to navigate their personal challenges and growth. Yazan's aspiration is to become a Licensed Practicing Counselor (LPC) and earn recognition as a National Certified Counselor (NCC), reflecting his commitment to making a positive impact in others' lives.
Yazan hopes to develop a counseling approach that draws inspiration from various therapeutic styles, including Cognitive Behavioral Therapy (CBT), Solution-Focused Therapy, and elements of Gestalt theory. He believes that these approaches offer practical tools to help individuals make meaningful changes in their lives.
When he's not diving into his studies, Yazan loves spending time working on his cars, getting a good workout in, and making fond memories with friends and family. With a warm and approachable demeanor, he's excited to accompany you on your journey of self-discovery and personal development, providing a helping hand along the way.
Clients Yazan Sees
Ages: Children 10+, Adolescents/Teens, Adults
Services: Individual, Couples, Family
Concerns: Anxiety, Depression, Relational issues
Yazan does not accept insurance, however, he's sessions start at $40.

Graduate Level Intern
She/Her/Hers
Jasmine Porché-Ware is a Marriage and Family Therapy graduate student at Houston Christian University under the clinical supervision of Adam Rahman, LPC-S. Jasmine offers flexible appointment times including weekend office hours and virtual sessions to meet the unique needs of her clients. Jasmine's goal is to empower individuals by helping them discover resilient coping strategies, cultivate self-efficacy, nurture hope, and foster optimism. Jasmine is deeply passionate about working with diverse populations as she values the richness that different backgrounds bring to the therapeutic experience.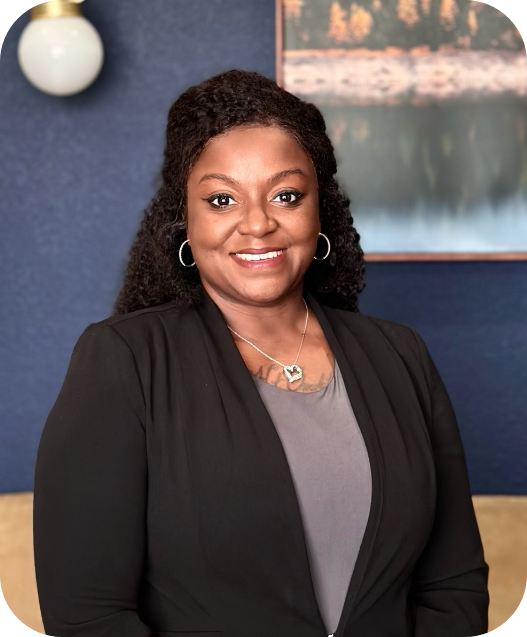 While Jasmine's studies have prepared her to work with a variety of clients, her clinical focus involves working with couples and families by utilizing the Family Systems and Solution Focused Brief Therapy (SFBT) theoretical approaches to counseling. Jasmine focuses on special topics such as marital conflicts, family issues, lifestyle adjustments, infidelity, premarital conflicts, substance abuse and illness or loss of loved ones. Working from a collaborative, systemic model, Jasmine believes that sometimes even the smallest action can create an impactful change in a positive direction. Through compassionate and non-judgmental care, Jasmine strives to create a safe space for exploration and growth, helping clients discover new perspectives and cultivate healthier relationships with themselves and with others.
Currently, Jasmine serves as a Care Coordinator for adults at The Harris Center for Mental Illness and IDD. As a Care Coordinator, Jasmine conducts comprehensive clinical assessments, develops recovery plans, and provides services based on Trauma-Informed and Patient Centered Models. In this role, Jasmine also coordinates services, monitors client progress, and delivers interventions to support her clients on their recovery journey. In addition to these case management duties, Jasmine provides therapeutic services such as skills training, psychosocial rehab training and crisis intervention services using psychotherapeutic applications such as Cognitive Behavioral Therapy (CBT), Motivational Interviewing (MI), Dialectical Behavioral Therapy (DBT), and Acceptance Commitment Therapy (ACT). Thank you for taking the first step towards unlocking your true potential!
Clients Jasmine Sees
Ages: Children 2+, Adolescents/Teens, Adults
Services: Individual, Couples, Family
Concerns: Anxiety, Depression, Relational issues
Jasmine does not accept insurance, however, he's sessions start at $40.